A couple of Newquay's most popular figures, Jane Pinckney and her daughter Gemma will run the London Marathon on Sunday 26th April in support of Cornwall Hospice Care.
Her story is a touching one as her daughters lost both their father and uncle to cancer in 2014 and in their last weeks both spent time in the Hospices.
Supporting Cornwall Hospice Care was the obvious choice for Jane as they'd helped her family greatly, "The care that they, and the families received was second to none and we would like to help, in some small way."
"So, (as it seemed like a good idea at the time) my eldest daughter and I will be running the marathon to raise money for Cornwall Hospice Care.  My husband and brother in law are doing the Benidorm or Bust Rally in a Peugeot 406 replica of the car used in the cult French movie "Taxi"."
You can visit their website for details on the Rally and whats been done to the car here.
Jane and daughter Gemma have both previously completed runs for Cornwall Hospice Care and are back in training and geared up for this year's London Marathon.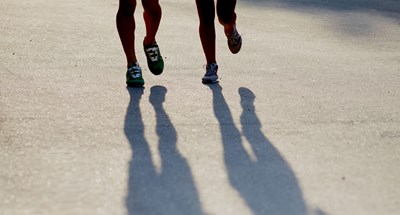 Newquay.co.uk wouldn't be what it is today without the help of Rick Pearce, father of Jane's two girls, who sadly passed away after a long battle with skin cancer, so we extend our best of luck to them in their fundraising efforts for such a worthwhile cause.
For Jane's marathon run she set a target to raise of £1650 for Cornwall Hospice Care, which they've already surpassed. Her husband and brother in law are doing the Benidorm or Bust Rally with the same target of £1650 – A combined target of £3300.
You can find out more about Jane's story at JustGiving and how to donate here.