Whether you've been to a festival before or not, Boardmasters is definitely one to tick off that bucket list. Many previous headliners have gone on to become household names in their own right, including the likes of Ed Sheeran and Ben Howard.
It's not all about the music, though. We'll take a quick look at our favourite things about the long-running festival.
1. The venue; Watergate Bay
Overlooking the gorgeous coastline around Watergate Bay, Cornwall, Boardmasters is ideally set for you to unwind and listen to a huge variety of acts, whilst sipping on a nice cold Cornish Rattler Cyder. Being close enough to Newquay itself, and yet a festival with camping in its own right – Boardmasters covers all bases, whether you want to rock up and stay locally in the comfort of a hotel or glamp it up in the campsite.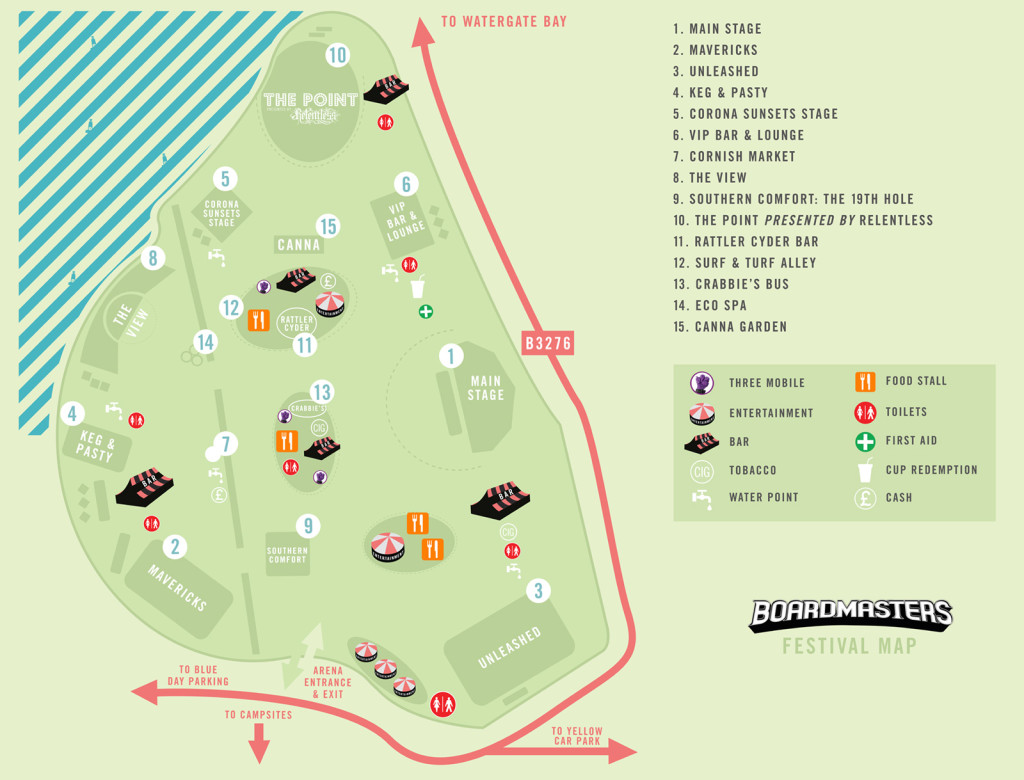 2. The music;
This year's stellar line up includes upcoming talents such as the soothingly soulful Rae Morris, the funky MNEK and electronic dance group Clean Bandit to name just a few. As well as the supporting acts, this year's big headliners Bastille will finally get a chance to show their musical prowess following the unfortunate weather that led to their set being cancelled last year. We for one, cannot wait.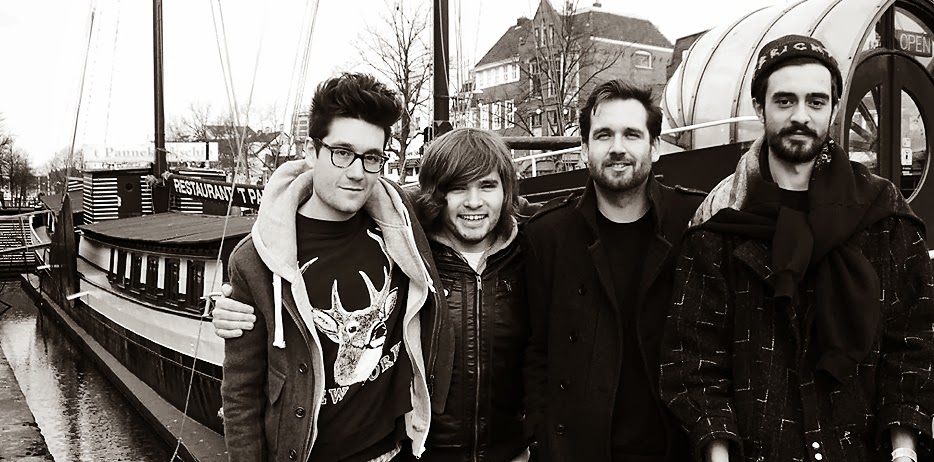 3. The surfing;
If you plan on taking in the whole experience, head over to Fistral Beach as well to watch the highlights of the skateboarding and surfing worlds as they take over Newquay's most famous beach, along with tons of stalls – with plenty of goodies to equip you for the weekend ahead.
4. The After parties;
A string of after parties follow the main events of Boardmasters – ensuring to make the festival spirit carry on right through the night. Dance act Wilkinson are one of the stand-out performers at this year's after parties.
5. The rides;
What makes Boardmasters even more fun is that it also has a host of rides to keep you going throughout the entire festival. What was that? We can't wait for this year's festival either!
The organisers of Boardmasters have also kindly come up with a handy visual to aid your navigation around the site.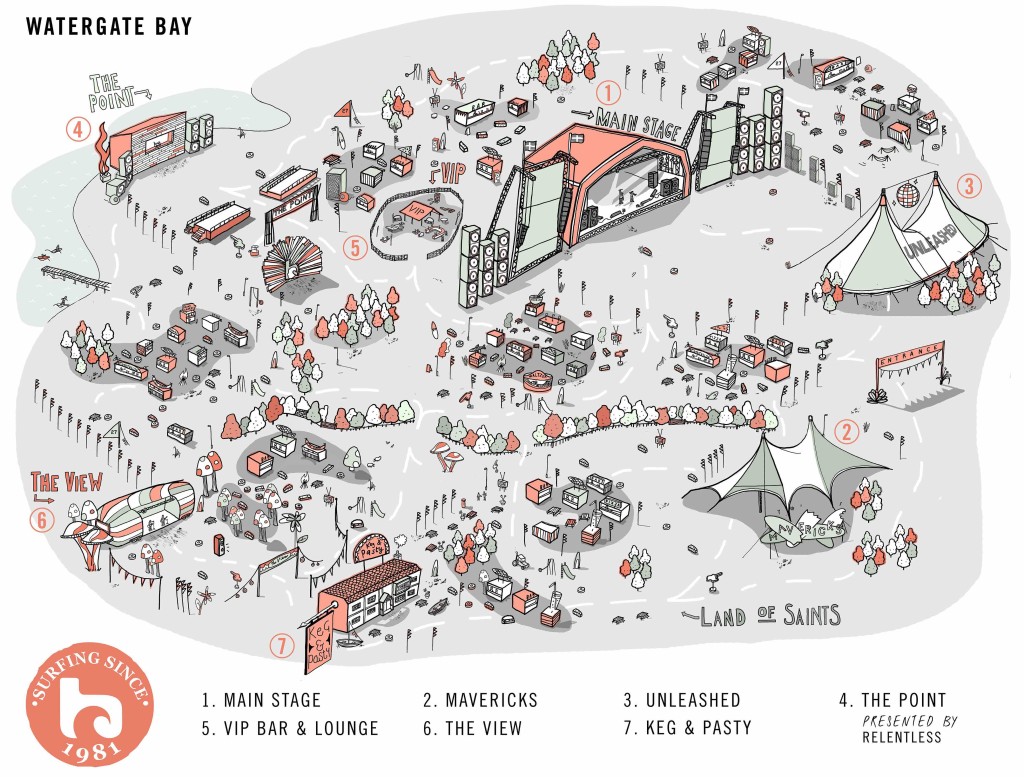 With only one week to go, Boardmasters 2015, Cornwall's own surf and music festival, is getting ready to host its best line up to date. Taking place along the stunning Cornish coastline from Wednesday 5 August to Sunday 9 August, festivalgoers will enjoy five days of thrilling surf competition at Fistral Beach as well as a weekend of explosive live music on the spectacular headland, Watergate Bay. Tickets are available NOW from the Boardmasters website.
Known for bringing the biggest music acts to Cornwall and supporting an array of rising talent, Boardmasters' live music line-up for 2015 is bigger and better than ever before. Boasting over 100 acts on seven stages over three days, Watergate Bay will be transformed into a music-lovers haven with performances to cater to all tastes.
Headliners include Bastille, Faithless and Rudimental – all performing live at the hugely popular music festival.
Tickets are still available from the Boardmasters website.
This year, Boardmasters have also given us a complete line up with anticipated set start times for the weekend.
Here's Friday's schedule;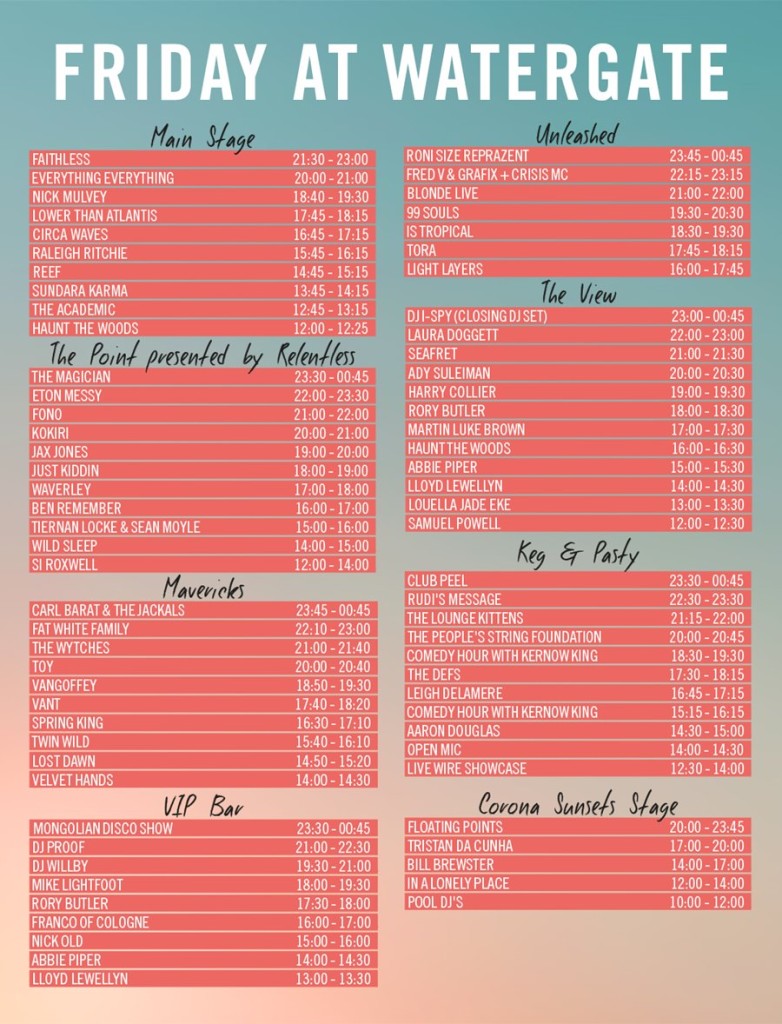 Saturday's Music Schedule;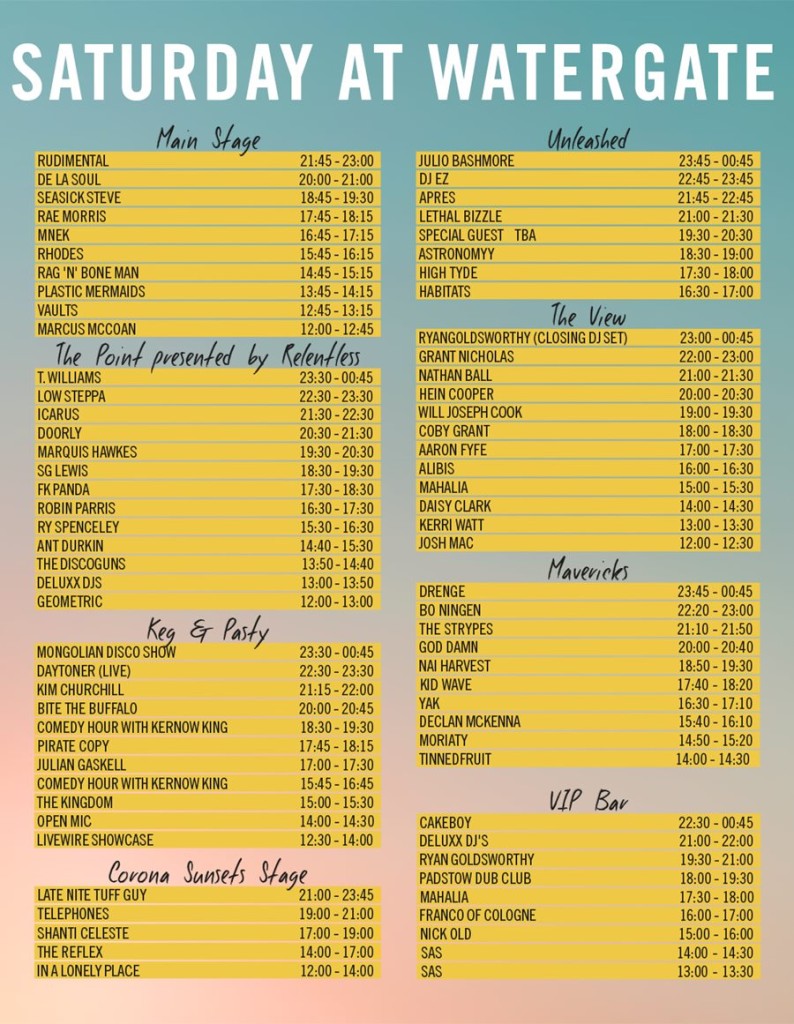 and finally, Sunday's Schedule;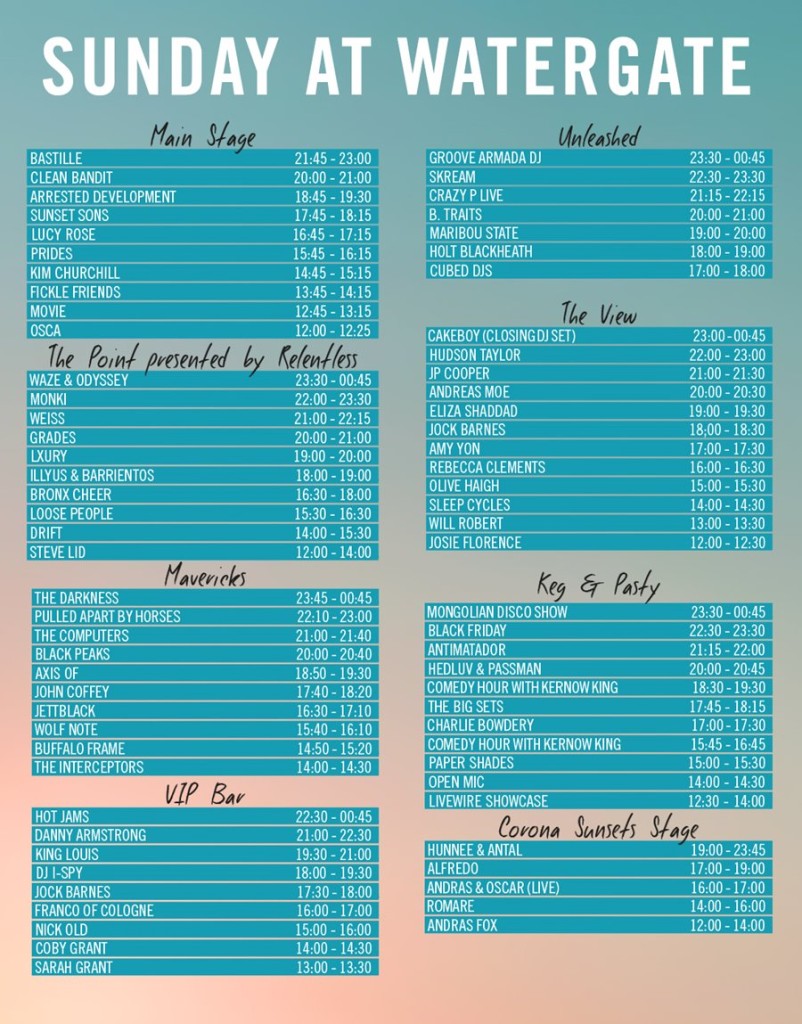 For more info, head over to Boardmasters' website here.