Fitness trainers from RAF St Mawgan return to Watergate Bay on Saturday 18 July to run a free beach workout session.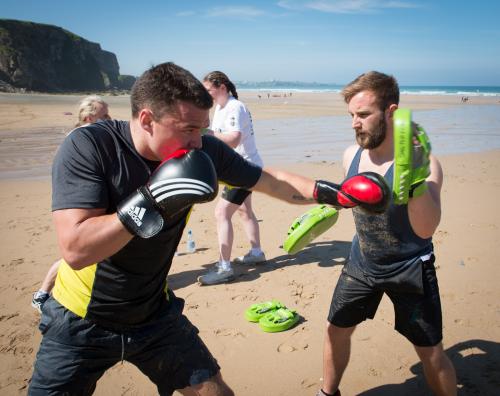 Civilians will be put through their paces with a series of gruelling military themed exercises.
Now in its fifth year, the event is free to attend with voluntary donations being collected for RAF St Mawgan's nominated charities.
Starting at 10.30am, the session is designed to cater for all fitness levels and abilities, providing a fun and challenging way to exercise on the beach.
Based on military fitness training, the circuit-style set of hardcore exercises will be led by RAF Physical Training Instructors. Participants also have the chance to learn more about the role of the RAF at St Mawgan.