Newquay Fish Festival returns to Newquay Harbour – spanning three days – 8th, 9th and 10th September.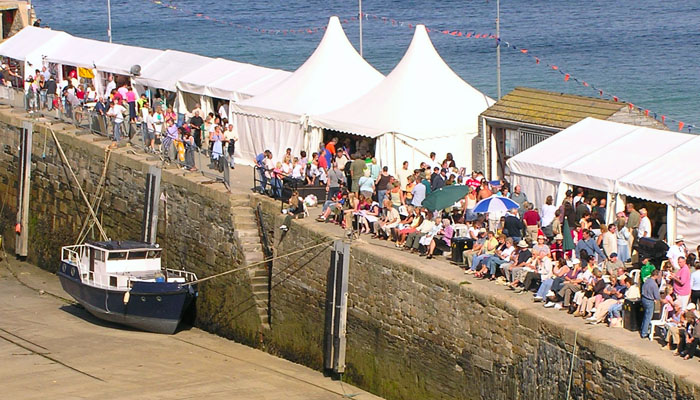 The food craft and arts tents bring together the best of Cornwall's local products and foods.
All day fish barbecues on the harbour quay.  A cold pint in the Quayside bar?  A Cornish beer on the rowing club veranda? The Newquay Fish Festival has everything you'll want for a great Cornish day out.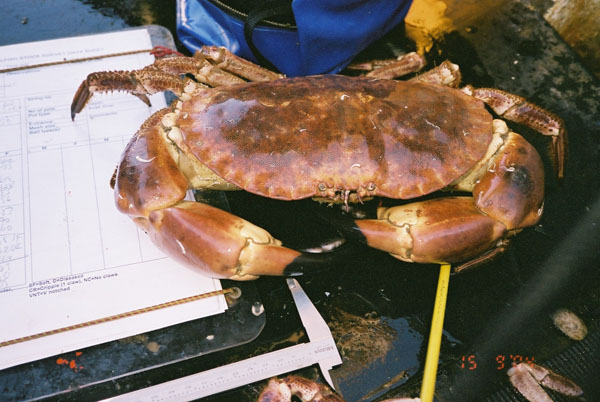 A number of community groups also have the opportunity to use the event for their own fundraising purposes and these generally include the Newquay Old Cornwall Society, Newquay Society of Artists (who also paint on site) and Newquay Hospital League of Friends to name just a few, with Newquay Churches Together organising an open air 'Songs of Praise' in the Harbour to conclude the event on Sunday evening.
The annual Fish Festival has a host of live entertainment from local bands and artists, cooking demonstrations from some of the county's finest chefs. The festival is fun for all ages and considered a great family day out.
For more information about this year's lineup of acts and live cooking demo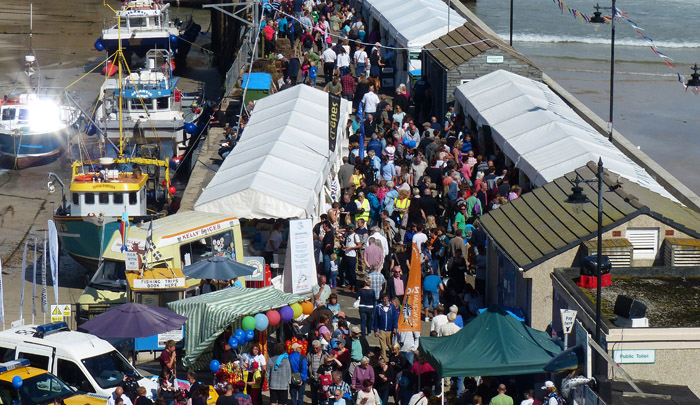 nstrations head over to Newquay Fish Festival.