Don't pack away those Speedos, Tankinis and costumes just yet!!!
Newquay CLIC Sargent Fundraising Group looking for dare-devils in Cornwall to take the plunge into the Atlantic Ocean on New Year's Day! Join us at Newquay Harbour, wade in and blow away those cobwebs on 1st January at 11am and start 2017 by doing something amazing for charity! 
If you cannot bring yourself to wade into water that may be somewhat chilly, wrap yourselves up well, fill your pockets and purses with cash and get to Newquay Harbour to throw money into the CLIC Sargent collecting buckets and cheer on those who do dare face the crazy challenge.
Entry fee is £5 per person – although you could raise much more by getting yourself sponsored. There will be prizes for the best fancy dress costume.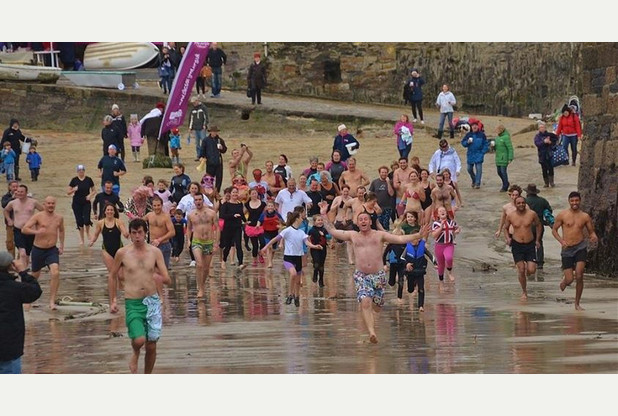 We look forward to seeing Dippers and Spectators on New Year's Day.
For further details contact:
Hannah Eustice 01637 831184 / 07791086617
Andy's Café – 15 East Street, Newquay, Cornwall. TR7 1DN 01637 870666 / 07971550893
Jos Cole 07901550982
Email: newquayclicsargent@gmail.com