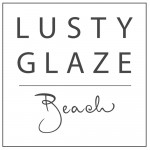 Our annual famous Beach Tag Rugby event will be taking to the sands of Lusty Glaze Beach once again in summer 2016. The tournament will take place over the August Bank Holiday weekend from Friday 26th to Sunday 28th August, 2016.
The Event:
Our Beach Tag Rugby tournament has been a regular event here at Lusty Glaze since the turn of the century. What was once a few friends running round on the sand, has become a highly anticipated annual event that attracts more than 40 teams from all over the country.
Its Bank Holiday timing makes it the perfect event to finish the summer in Cornwall. On the Friday, there is a one-day tournament, with fewer teams than the weekend, and on Saturday and Sunday, all of the teams will play on both days. There will be live music following the games on Friday and Sunday and after the finals on Sunday, there will also be a spectacular fireworks display on the beach.
The Game:
Tag rugby is a non-contact, fast-moving game that is suitable for adults and children. Its safe, non-contact nature, combined with the fun and liveliness of the sport, means that tag rugby is now the RFU's official version of the game for under-seven's and under-eight's. The use of a tag belt replicates a tackle and is clearly seen when an effective tag has been made.
Tag is a fast-growing version of the rugby game, and the RFU encourages all clubs and organisations to seek ways to organise regular tag rugby activity in a bid to increase fitness and participation.
For more information and to book your team, contact Claire below: