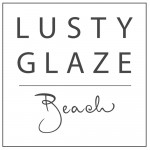 Dodge, dip, dive, duck, and dodge! Don your fancy dress costume and take part in this fun, family-friendly annual event at Lusty Glaze.
Lusty Glaze Beach Dodgeball 2015 was bigger, better and ballsier than ever before. 2016's date has now been revealed…. SUNDAY 17TH JULY!
The tournament has both junior and senior divisions with playoffs and finals in the evening. There will be food and drink available all day and a live band will perform as the sun sets to accompany your victory dance. Teams can have up to 10 members, with six players on the sandy court at one time. So, round up your family, friends and colleagues and get ready to dodge.
For more information contact Claire on
01637 872444
, and don't forget to follow us on Facebook!