The Beach Boyz Tribute Band
The Story of The Beach Boys.

Friday 16th November 2018, 8.00 pm
If you like the Beach Boys® songs, you will love this band!
Guaranteed to leave everyone with a smile on their face, a song in their heart and a truly memorable live music experience to cherish, this is a show you do not want to miss.
The performers of this extravaganza express, Beach Boyz Tribute Band deliver a stunning show of technicolour harmonies that will take your breath away.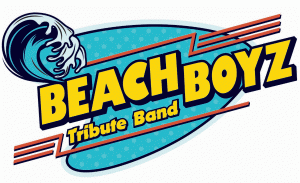 Presented here is a unique opportunity to hear a comprehensive selection of chart hits America's biggest pop band ever recorded including: God Only Knows – Good Vibrations – I Get Around – Surfin' USA – Fun Fun Fun – California Girls – Sloop John B and many more that you will surely know and by the end of the evening learn to love.
This production is performed with a technical excellence that will impress you and a vocal performance of the highest quality, this is an experience you will be proud to tell your friends you were there to witness.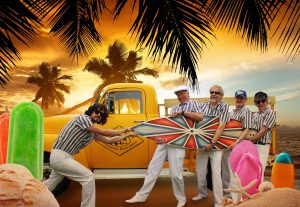 You will be amazed at how just five performers can reproduce 100% live, the complex orchestral arrangements and intricate harmonies of America's biggest ever pop group.
Come join the fun and ride the wave of adrenaline and nostalgia that will sweep you from surf and sun to hit after hit.
A final word from someone who was there……
"I've seen the real Beach Boys three times and actually… these guys are better!" (Julie from Nottingham)
This show is suitable for all age groups.
Tickets £17.00