Art8 – Newquay's Arts and Cultural Festival will return to the town from 27th April – 1st May 2017 having celebrated It's 5th Birthday in style in 2016. Art8 was created to celebrate, and showcase, the cultural & artistic activity taking place in the Newquay area. There will be a feast of entertainment to inspire, enjoy, challenge, motivate and encourage local people and visitors alike to take part.
The Art8 festival aims to provide a platform for local artists to present their work and engage with the community, whilst also bringing high quality and affordable events to Newquay residents and visitors.
Following the success of previous years, the programme of events will once again consist of visual art exhibitions in venues throughout the town, not only giving artists the chance to show their work but also collaborating with local businesses to act as arts venues, bringing new customers through their doors.
If you haven't got your hands on one of our lovely Art8 leaflets yet (lovingly designed by one of our artists and Art8 devotees Tara Evans) they are sitting in all of the Art8 venues around town as well as various businesses. Alternatively click here and here to download the leaflet and work out what you don't want to miss over the weekend.
Follow us on Facebook & Twitter to keep up to date with specific festival information over the weekend!
Keeping us entertained in the evenings will be a range of performances and events, these may include theatre, music, poetry, film and much more, another chance for us to see the talent that lies in Newquay and Cornwall.
Check out the latest info about Art 8 on our Newquay Blog.
Here's a taster of what to expect from Art 8 this year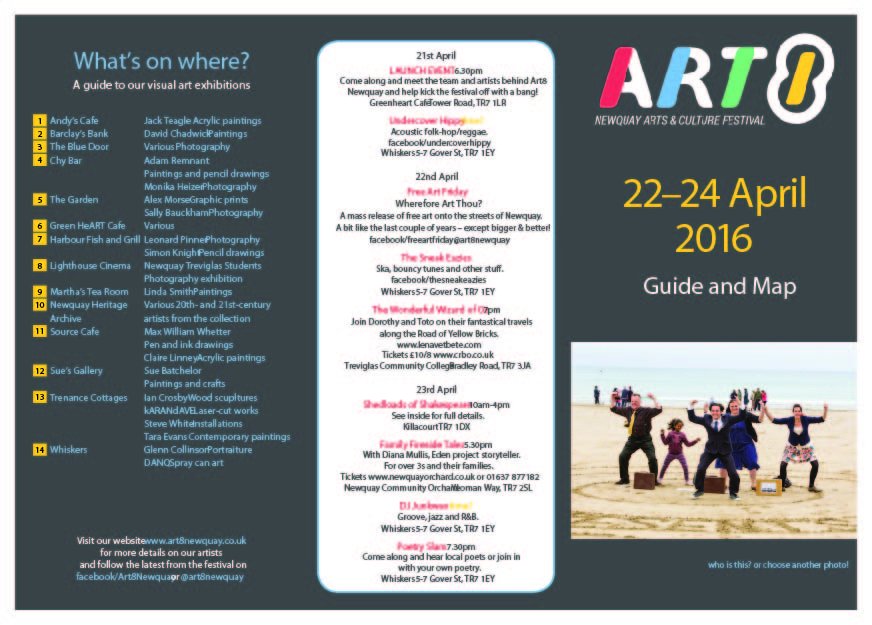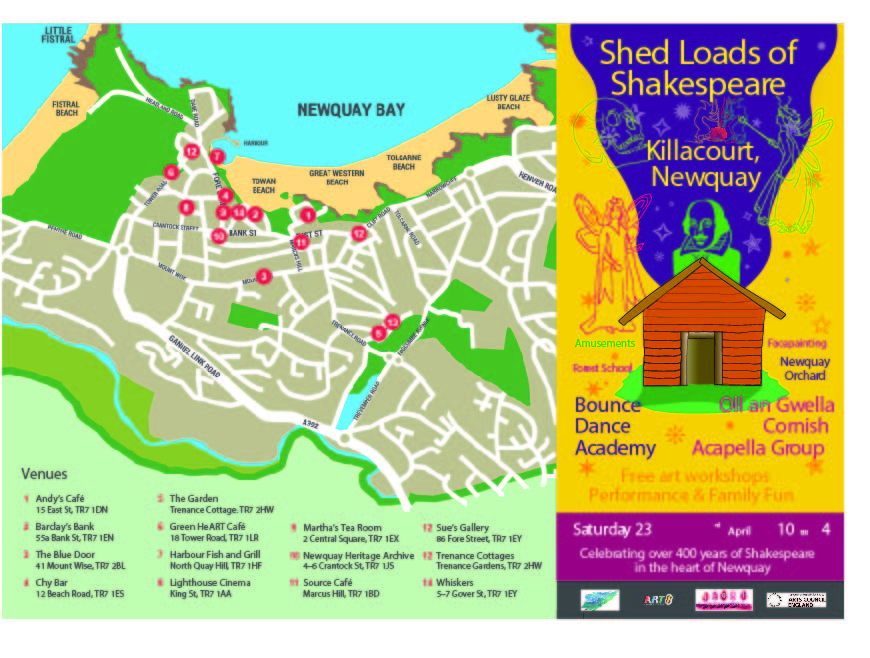 Visit the Art 8 Website for more info about one of Newquay's most exciting annual festivals.